Eiliana Silva, Ed.D., LCPC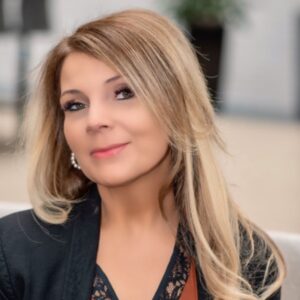 Professional Licensure:
Licensed Clinical Professional Counselor
Specializations:
• Trauma
• Eating Disorders
• Depression & Mood Disorders
• Anxiety
• Problems of Childhood & Adolescence
• Relationship Concerns
• Grief & Loss
My Approach to Therapy
"To get through the hardest journey, we need to take one step at a time, but the goal is to never stop moving". My perspective is that everyone's life has a story, and therapy is a way to explore your story and find healing. As a strength-based and client-centered therapist, I believe that meeting people where they are enables them to feel at ease and supported in the process. I utilize a narrative approach in my work. My focus is to help you better understand how you view yourself, and your life. I also draw on techniques from Dialectical behavioral therapy (DBT), Cognitive behavior therapy (CBT), Acceptance Commitment (ACT), Trauma informed care (TIC), mindfulness and positive psychology to help you more effectively address and resolve issues you may are struggling with. Providing care that is warm and non-judgmental is my priority. My clinical approach is organic and based on the need of my clients. I look forward to working with you and supporting you through this journey.
Working with Children, Teens, & Young Adults
Life is increasingly complex and stressful for children and teens. My approach to working with your child is to strengthen self-esteem and facilitate the development of better coping skills. I work a wide array of problems of childhood. With younger children I use play and toys as a way to connect with your child. I also use cognitive behavioral strategies to help your child or teen more effectively manage their emotions and cope with the stresses and challenges they are facing in their lives. While I may work with your child or teen individually, I strive to include parents in the therapy process and partner with you to assist your child. I have a strong interest in working with adolescents and young adults and focus my work on helping young people learn to better control their responses to challenging emotions, more effectively adjust to change, and strengthen their identity (sense of self). I have experience with youth and young adults who present with anxiety disorders, depressive disorders, suicidal ideations, self-injurious behavior, eating disorders, identity, as well as disruptive behavior, and trauma.
Working with Adults
I work with a wide array of adult concerns including depression, anxiety, mood disorders, stress, relationship concerns, grief and loss, and trauma. I have a strong background in working with trauma and use a Trauma Informed approach to assist you in understanding and addressing the impact of traumatic events you have experienced. When working with relationship concerns, I work with individuals to help you understand the challenges you face in building and maintaining healthy relationships. I also work with couples to strengthen their relationship, increase empathy between partners and improve communication.
Professional Education
M.A Clinical Counseling from Concordia University.
Ed.D in Counseling Education and Supervision from Argosy University
Contact
To reach Dr. Silva, please call 630-586-0900 ext. 25.