Jennifer Claussen, M.S.W., LCSW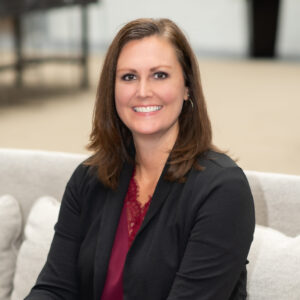 Professional Licensure:
Licensed Clinical Social Worker
Specializations:
• Problems of Adolescence
• School Related Problems
• Special Needs Children
• Women's Issues
• Problems of Childhood
• Self-esteem Problems
Helping Troubled Adolescents
Adolescents often doubt themselves, their abilities, and even whether they are likeable. Adolescents often struggle to cope with the increased demands and responsibilities that they face. In my work with teens I help adolescents overcome self-doubts, learn more effective coping skills, and develop a more positive self-image.
I work with a wide array of adolescent concerns ranging from depression, eating disorders, anxiety, school stress, self-injury, and anger management.
Children and Adolescents with Special Needs
I work with children and adolescents with special needs (such as Autistic Spectrum Disorders & Downs Syndrome) focusing on the child's emotional needs as well as on their social skills. In addition, I work with the siblings and families of special needs children, to help them cope with the challenges and demands of living with a special needs child/sibling.
Adult Concerns
I work with a variety of adult issues including relationship concerns, depression, anxiety, and women's issues. I have a particular interest in helping women cope with and balance the demands of work and family life, while maintaining a clear sense of who they are and their personal goals and needs. I also work with individuals struggling with anxiety and depression. I focus on helping you reduce your level of distress and develop stronger coping skills to prevent a reoccurrence of problems.
My Approach to Therapy
I take a strength based approach to therapy. I help my clients recognize and build on their strengths and draw on the positive influences in their lives to solve problems. I also take a problem focused approach to therapy. I believe that setting goals is a key part of therapy as it keeps therapy on track and helps to insure that you are getting what you want out of therapy.
Professional Education
Masters in Social Work University of Illinois at Chicago (2003)
Contact
To reach Jennifer Claussen please call 630-586-0900 ext 30.