Gayle Robin Lane, M.A., LPC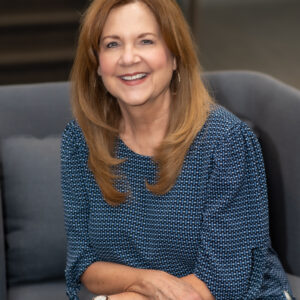 Professional Licensure:
Licensed Professional Counselor
Specializations:
• Trauma
• Anxiety Disorders
• Depression & Mood Disorders
• Eating Disorders
• Women's Issues
• Gender Identity
• Problems of Adolescence
• Life transitions
My Approach to Therapy
Therapy is about feeling heard and supported when you are faced with life's most difficult challenges.  I am committed to meeting my clients with kindness and compassion, and striving to provide a therapeutic environment that is safe and non-judgmental.  In order to gain greater insight into emotions and core issues, it is essential that a collaborative and trusting relationship between therapist and client be established.  Together, we can set your personal goals for change and I will assist you in accessing and building on your strengths, and finding the resources in your life to help you achieve balance and healing.  My therapeutic approach is client-centered and I use evidence-based therapies and techniques such as Cognitive Behavioral Therapy (CBT), Dialectical Behavioral Therapy (DBT), Acceptance and Commitment Therapy (ACT), and trauma informed care.
Working with Older Adolescents
The late teen years can be an exciting time of life as adulthood is rapidly approaching.  However, transitions from adolescence to adulthood can be anxiety provoking and stressful for both teens and their parents. This can result in misunderstandings and conflict.  Moreover, teens may at times have difficulties managing responsibilities and successfully navigating the transition into young adulthood.  I am experienced with adolescents struggling with these transitions.  I also work with a variety of concerns and issues that adolescents and young adults may struggle with including:  depression, anxiety, eating disorders, gender identity issues, trauma and more.  Using Dialectical Behavior Therapy (DBT) I can help your teen learn new coping skills. Using Acceptance and Commitment Therapy (ACT) we can work together to help your teen identify personal values and set goals for their future.  I also include parents in the treatment process to make sure your concerns are identified and understood.
Working with Adults
When life stresses seem insurmountable and it feels as though it's difficult to just get through the day, I can help guide you toward a resolution and healing. I am adept at working with adults with a variety of issues such as depression, anxiety, relational conflict, trauma, eating disorders, and women's issues.  We all need support during emotionally difficult times in our life.  My therapeutic approach is person-centered, meaning I will meet you with empathetic understanding and genuine positive regard.  Using a variety of evidence-based techniques and skills I will assist you in working to more effectively address and resolve your concerns.  For those who wish to pursue a more in-depth approach we can work to facilitate your personal growth and identify ways you can find a deeper sense of purpose.
Professional Education
Master of Arts in Clinical Mental Health Counseling, University of the Cumberlands, Williamsburg, KY.
Bachelor of Arts in Psychology, DePaul University, Chicago, IL.
Contact
To reach Gayle Lane, please call 630-586-0900 ext. 22.