Hayley Forrest, M.A., LCPC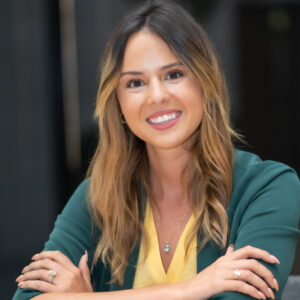 Professional Licensure:
Licensed Clinical Professional Counselor
Specializations:
• Anxiety Disorders
• Relational Issues & Codependency
• Eating Disorders
• Problems of Adolescence
• Depression & Mood Disorders
• Women's Issues
My Approach to Therapy
I believe that the very core of therapeutic change lies in the quality of the relationship between client and counselor. I work with my clients to develop a strong, trusting relationship and strive to provide a non-judgmental environment in which you can safely address your concerns and achieve your goals. My aim is to help you build upon your existing strengths while working to help you rewrite negative thought patterns, better manage your emotions, and alter problem behaviors. Throughout this process I will work you to gain greater insight and self-understanding. I primarily utilize Cognitive Behavioral Therapy (CBT) and Dialectical Behavioral Therapy (DBT) approaches in my work; however, I will work collaboratively with you to find the approach to therapy that best fits your needs.
Children and Adolescents
I have experience working with children and adolescents of all ages and work with a variety of concerns including: grief, anger, anxiety, eating disorders, self-image, and self-injury. With younger children, I utilize play therapy techniques as a means of helping children express their thoughts and feelings. With adolescents I utilize Cognitive Behavioral Therapy with an emphasis on helping teens develop a strong sense of self and to make more positive choices. Throughout this process I work collaboratively with parents in order to best meet the needs of the child or adolescent and to maximize therapeutic potential.
Adults
I focus on helping adults more effectively navigate the stressors and changes that are an inevitable part of life. I am experienced in working with a variety of adult issues including: anger, grief, depression, anxiety, relational/family issues, work stress, trauma, and eating disorders. My goal is to help you achieve your goals and gain a deeper understanding of yourself.
Professional Education
Master of Arts in Clinical Mental Health Counseling, Governors State University (2018)
Bachelor of Science in Psychology, University of Iowa (2015)
Contact
To contact Hayley Forrest, call 630-586-0900 ext. 34.