Haley Mason, M.S.W., LCSW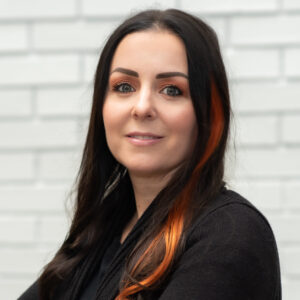 Professional Licensure:
Licensed Clinical Social Worker
Specializations:
• Problems of Adolescents & Young Adults
• Special Needs Children & Related Concerns
• Self-Esteem Issues
• Survivors of Sexual Abuse
• Women's Issues
Self-Esteem and Relationship Issues
How you feel about yourself, self-esteem, can significantly affect how you manage your relationships, work and family life. Unfortunately many people are not always able to recognize their strengths, and at times may doubt that they have a right to bring up their needs and feelings. In my work with my clients I focus on helping you identify and build on your strengths, while working to achieve and maintain a more positive view of yourself.
Families and Siblings of Children with Special Needs
Having a child with special needs changes the life of every member of the family, in both big and small ways. Having a child with a special need can test all of the relationships within a family, even the marriage. My approach to working with special needs children includes working with families on how to help their child cope with and manage the challenges the child faces while also working with family members on addressing stresses in their relationships. My goal is to help families with special needs children maintain and strengthen the positive bonds between all family members. I also work with families to identify the best resources and supports for their children.
Problems of Adolescents and Young Adults
Today's adolescents and young adults face a world that is increasingly complex and challenging. In my work with adolescents I focus on helping teens develop a positive sense of self while finding ways to cope more effectively with life stresses and challenges, particularly those posed by peers. I strive to involve the family in my work with teens and assist parents in finding ways that they can more effectively support their adolescent. With young adults, my emphasis is on helping the young adult overcome obstacles they are facing as they work to enter adult life.
My Approach to Therapy
I view therapy as a means of helping you identify and more effectively utilize strengths and resources that you may have lost sight of, particularly at times of stress. My treatment model emphasizes a strengths based approach which draws heavily on cognitive behavioral therapy. I view therapy as a partnership. I will work with you to set goals, track your progress toward achieving these goals, and find more effective strategies to help you achieve your goals.
Professional Education
Masters in Social Work, Aurora University (2010)
Contact
To reach Haley Mason, please call 630-586-0900 ext. 14.