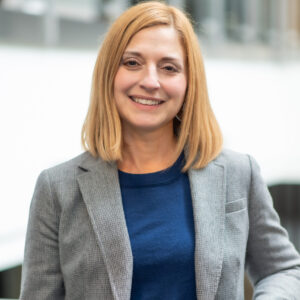 Professional Licensure:
Licensed Clinical Professional Counselor
Specializations:
• Problems of Children & Adolescents
• Anxiety Disorders
• Depression & Mood Disorders
• School Related Problems
• Trauma-Focused Treatment
• Parenting Concerns & Changing Families
• Relationship & Communication Problems
• Survivors of Abuse
My Approach to Therapy
I view therapy as an active and collaborative process guiding individuals and families in finding a path toward wellness and positive lifestyle changes. I will initially work with you to help you establish clear goals. We will then work on ways you can move forward to make the changes you want. I will work with you on how to best overcome past difficulties, identify and build on inner strengths, challenge and overcome unhelpful habits, and develop new strategies for coping with life's challenges. While my approach to therapy is primarily Cognitive Behavioral and insight oriented, we may use various therapeutic approaches, based on what is best suited to help you achieve your goals.
Working with Children and Adolescents
I have more than 20 years of experience working with children and adolescents.  My areas of specialization include helping children and teens who are struggling with anxiety, depression or other mood disorders, family changes (such as divorce and blending families), educational and peer related struggles, and parent-child relational problems. I draw heavily on Cognitive Behavioral therapy in my work with children and teens, with an emphasis on assisting the young person in learning to cope more effectively with the challenges they are facing. I also am a trauma informed therapist with much experience working with children and adolescents who have experienced trauma, including sexual or physical abuse. In my work with children and teens I seek to involve parents in the treatment process to help you find the ways that you can best assist your child or teen.
Working with Adults
I work with a wide range of adult concerns including anxiety, depression, relationship issues, and trauma related concerns. In my work with adults I draw primarily on a Cognitive Behavioral model, but will partner with you to determine the most appropriate strategies to assist you. I find that therapy with adults often focuses on helping you identify and overcome the stressors that are negatively impact your life while working to develop more effective ways to cope with these challenges.
Professional Education
MS in Mental Health Counseling Psychology, Western Washington University