Melissa Michalewicz, M.A., LCPC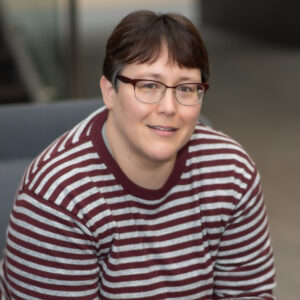 Professional Licensure:
Licensed Clinical Professional Counselor
Specializations:
• LGBTQ+
• Trauma Recovery
• Domestic Violence
• Sexual Assault/Sexual Abuse
• Mood Disorders
• Self-Injurious Behavior
• Problems of Adolescence
My Approach to Therapy
Too often we go through the motions of life without truly connecting to ourselves, our experiences and our relationships.  This leads to feeling alienated from ourselves and others and prevents us from experiencing fulfillment in our lives.  Therapy provides a space where you can work to better understand and accept yourself.  Therapy offers you the opportunity to examine difficult issues, heal from past traumas and gain greater self-acceptance and self-awareness.
I believe that for therapy to be helpful I need to offer you a safe and trusting relationship in which you feel truly seen, heard and accepted.  Moreover, for therapy to be helpful we need to work collaboratively, focusing on the goals that you want to achieve.  My approach to therapy draws heavily on trauma-informed and attachment focused treatments with an overall emphasis on insight and self-acceptance.  However, I believe in tailoring my approach to meet the needs of the individual and in doing so I often incorporate concepts and techniques from a variety of other approaches including CBT, experiential therapies, art therapy and Internal Family Systems Therapy.
Working with Adolescents
My approach with adolescents is to treat them with the honor and respect that I would an adult. I emphasize collaboration in the therapeutic relationship and process.  Too often adolescents feel a lack of control over their circumstances and experiences in life so I actively seek to empower them to invest in the therapeutic process and work toward their own personal growth.  However, I recognize that adolescents are part of a family.  Thus, I also work with the adolescent and their parents to help improve communication and facilitate efforts to come together to work toward a common goal.  I work with a wide range of adolescent concerns including gender identity, sexual orientation, depression and mood disorders, trauma, and self-injurious behavior.
Working with Adults
In working with adults, I focus on helping you find your own answers to the challenges you are facing. I work with a range of adult concerns including coping with life transitions, mood and anxiety disorders, and trauma.  I believe that you have an innate capacity for self-growth and my job is to facilitate that process.  I will help you to gain insight into your struggles and cultivate your emotional resources and resilience, leading toward a greater level of self-acceptance.
Biography
I have over 20 years of experience working in a variety of settings including residential treatment, Intensive Outpatient Program (IOP), therapeutic day school, crisis center and crisis hotline.   I graduated with my Master's Degree in Community Counseling from Northeastern Illinois University and I later returned to Northeastern as an adjunct instructor in the Department of Counselor Education.
Contact
To contact Ms. Michalewicz, call 630-586-0900 ext. 19.