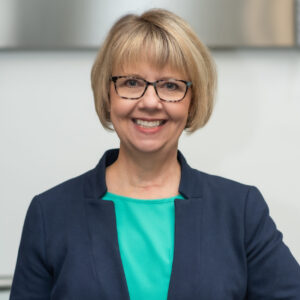 Professional Licensure:
Licensed Clinical Professional Counselor
Specializations:
• Problems of Adolescence & Childhood
• Anxiety Disorders (all ages)
• Depression & Mood Disorders (all ages)
• Young Adult Transitions & Concerns
• Family Relational Problems
• Attention Deficit Hyperactivity Disorder
• Coping with Health Concerns
Addressing Young Adult Transitions & Problems of Adolescence:
Society is drastically different for young people today than it was for most of us parents. The Internet, social media, and smartphones have changed the way young people manage their relationships with others, and the way in which they view themselves. Along with these advances may come challenges: low self-esteem, anxiety, depression, isolation, substance use, and behavioral problems.
My approach to working with teens and young adults takes a developmental focus. I strive to understand the difficulties your child, teen, or young adult is facing while working to help them find more effective and healthier ways to cope with issues with achievement, personal responsibility, peer relationships, or anxiety and depression. I take a strength-based and collaborative approach, and also work to involve parents in supporting their teens and young adults. Finally, I believe that my experience raising three young adults helps me better understand the challenges that you and your child are facing.
Issues of Adults
Many women and men experience emotional distress, difficulties with anxiety and depression, and struggles to make healthy choices in terms of their behavior. These difficulties often arise in reaction to life's stressors, such as illness, employment concerns, family stress, parenthood, marital discord, or grief. My approach to working with adults relies on Cognitive Behavioral Therapy. However, I also draw on Humanistic, Family Systems Therapy, and Narrative Therapy. I believe in treating the whole person, and work to be aware of biological, social, relational, and individual factors that impact you.
Childhood Problems
My work with children includes addressing concerns such as ADHD, behavior problems, anxiety, and depression.  I am well aware that even young children can experience these difficulties and am a firm believer in early intervention. I draw heavily on behavioral and family work when treating younger children. I view you, as parents, as a prime resource for your child, and will work with you to identify ways you can best assist your child.
Biographical Information
I am a Licensed Clinical Professional Counselor with experience working in community agencies and private practice. I have also been involved in leadership roles in schools, community organizations, and in college applicant outreach for over twenty years.
Professional Education
Master of Arts in Counseling, Michigan State University, East Lansing, MI
Bachelor of Science, Biological Sciences, Cornell University
Contact
To reach Ms. Hamp, please call 630-586-0900 ext. 36.