Ross Sweeney, M.S.W., LCSW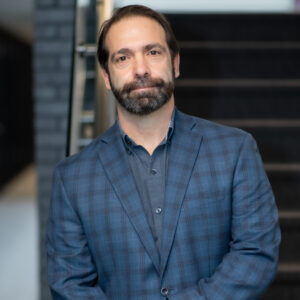 Professional Licensure:
Licensed Clinical Social Worker
Specializations:
• Anger Management
• PTSD & Trauma
• ADHD
• Autism
• Anxiety Disorders
• Depression & Mood Disorders
• Addictions & Substance Abuse
• Older Adults
My Approach to Therapy
I believe that therapy must be client-centered, must focus on helping you achieve your goals.  Therefore, I will work with you to clarify your goals as the first step in the therapy process. My approach is based on the belief that everyone has the ability to change. At times change involves establishing new and healthier behaviors while in other instances change involves increasing self-acceptance and self-awareness. I will work with you to make positive changes in your life and build on your strengths
Finding the Approach that Fits for You
I draw on a number of approaches in my work including CBT, DBT, Mindfulness, Motivational Interviewing, problem solving approach, ABA, RET, and self -psychology. I recognize that there is not one therapy that works for everyone one. Therefore, I will work with you to identify the modality that best suits you. Moreover, I will check in with you to make sure that therapy is working for you.
Problems I Work With
I work with a wide range of concerns and with clients of all ages, including older adults. I have training and experience working with diverse individuals and issues. I work with adults on issues such as anger management, anxiety, depression, trauma, and addictions. I also work extensively with families and have specific experience working with children, teens and adults on the Autistic Spectrum. Finally, I have much experience working with substance abuse and addictions issues.
Biography
I am a clinical social worker with over 20 years experience as a practicing clinician.  I have worked in acute mental health settings, designed successful mental health and substance abuse programs in several states and in England, worked in schools, and worked with seniors and in child welfare settings.
Professional Training
Salem State University School of Social Work
Intern Boston Medical Center, Trauma and Counseling Center
Contact
To reach Ross Sweeney please call 630-586-0900, ext 35.