Latasha Brown, M.A., LCPC, CADC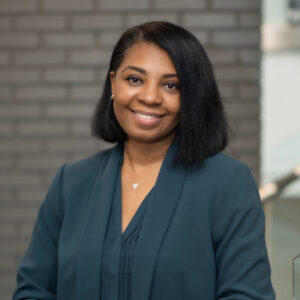 Professional Licensure:
Licensed Clinical Professional Counselor
Specializations:
• Special Needs Children & Related Concerns
• Problems of Adolescents & Young Adults
• Substance Abuse
• Parenting Concerns
• Self Esteem Issues
My Approach to Therapy
I provide a collaborative approach to therapy that is focused on helping you accomplish your goals. I will work with you to set clear goals for therapy and will actively seek your feedback throughout the therapy process to make sure we are on track. While I primarily utilize cognitive behavioral therapy I will tailor my approach so that it best meets your needs. At the core of my approach is a focus on individuals' strengths. In my experience, many people tend to lose sight of their strengths, particularly at times of stress. Thus, I will focus with you on identifying your strengths and working to build on them to accomplish your goals. My approach is non-judgmental. I seek to make therapy a place where you can share your concerns without fear of judgment.
Working with adolescents
I have worked with adolescents in a wide range of settings including schools, criminal justice, and mental health. I have experience working with a wide range of adolescent concerns including issues such as anxiety, school related problems, delinquency, substance abuse, low self-esteem, and anger management. I also have particular experiencing working with students with a variety of disabilities. In my work with adolescents I strive to help teens develop greater self-confidence, more effective coping skills, and more mature decision making. When I work with teens I use a combination of individual and family therapy, depending on the concerns being addressed, and the preferences of you and your adolescent.
Working with Substance Abuse Related Issues
I am certified as a Drug and Alcohol counselor and work with both teens and adults struggling with substance abuse concerns and addiction. My approach focuses on helping my clients develop and sustain the motivation to maintain abstinence. More specifically, I will work with you (your teen or your family member) to develop more effective coping and decision making skills to help achieve and sustain abstinence.
Professional Education
Masters in Professional Counseling-Concordia University, River Forest, IL. (2003)
Contact
To reach Latasha Brown please call 630-586-0900 ext 17.