Martha Singleton, M.S.Ed., Ed.D., LCPC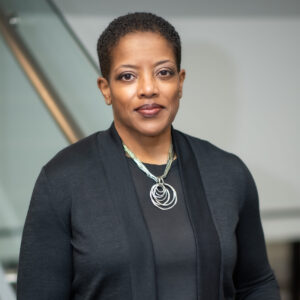 Professional Licensure:
Licensed Clinical Professional Counselor
Specializations:
• Depression
• Anxiety
• Work Related Stress
• Diversity, Equity, and Inclusion
• Self-Esteem
• Gender Identity and Sexuality
• Racial Identity
• Relationship Concerns
My approach to Therapy
I provide therapy from a culturally sensitive, aware, and responsive perspective.  Part of my focus is to help you examine how broader cultural forces impact you, and how you can respond to these stresses and challenges in more effective ways. My approach to therapy draws on an existential, psychodynamic, and developmental perspectives with an emphasis on assisting you in better understanding yourself. However, I also draw on a solution focused approach to help you address the specific issues you are facing.  My approach emphasizes building an authentic working relationship with you, which combines support with challenge throughout the process. I believe that each of us experiences life as individuals as well as members of systems, that either help us to feel privileged and/or marginalized. My aim is to work with you so you can live your most authentic life.
Adult Issues and Concerns
I have experience working with a wide range of adult concerns.  I work with issues such as anxiety and depression, work stress, self-esteem and relationship concerns. I also have a specific interest in working with young adult and adults who are facing transitions that occur across the lifespan.
Diversity, Equity, and Inclusion
Group identities have the capacity to impact our abilities to connect with others, secure employment and understand self. Gender expression and racial and/or ethnic group affiliation are, at times, how the world makes decisions about how to connect with each of us. It is important to explore the ways that all group memberships (race, ethnicity, religion, social economic status, and sexual orientation) intersect and impact health and well-being. Together we can explore options to decrease the discomfort that comes from incongruence that stems from living a life that is inconsistent with one's core values.
Women/Womyn's Issues
Those that present and identify as women/womyn navigate the world in multidimensional ways yet are often asked to focus on one role (partner, wife, mother, individual) while feeling pulled to acknowledge the intersectionality of all. My goal is to assist each person live their life in the manner that feels most authentic to them. I have worked with individuals managing issues related to role strain, lifespan concerns, gender identity, self-esteem, body positivity, and vocational stress.
Biographical Information
Dr. Martha Singleton is a licensed clinical professional counselor (LCPC) and a national certified counselor (NCC). Dr. Singleton has a Masters' degree in counseling and an Ed.D., in counselor education and supervision. Dr. Singleton has experience as a counselor educator as well as experience with child welfare, behavioral health, and community agency settings.
Professional Education
Masters of Education (M.S.Ed.) in Counseling, Western Illinois University (2001).
Doctorate of Education (Ed.D.) in Counselor Education and Supervision, Northern Illinois University (2009).
Contact
To reach Dr. Singleton, please call 630-586-0900 ext. 23.