Katharine Grinnell-Noak, Psy.D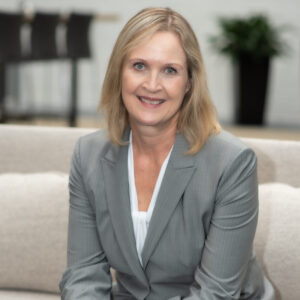 Professional Licensure:
Licensed Clinical Psychologist
Specializations:
• ADHD Evaluation and Treatment
• Women's Issues
• Anxiety Disorders
• Parenting Concerns
• Problems of Childhood & Adolescence
• Family and Couples Therapy
• Cognitive Behavioral Therapy
My Philosophy and Approach to Therapy
A favorite quote of mine is "It's what you choose to not observe in your life, that controls your life." I see my role in therapy as making observations about behaviors that you may not be able to observe in your own life and helping find ways to create change.
Working with Children and Adolescents
When a child or teenager experiences school problems, behavior problems or relationship problems, it can be overwhelming and frustrating for the whole family. When I work with children or adolescents I may use play therapy (with young children) or meet individually with an older child or teenager. However, I believe very strongly in involving the family in therapy. I see parents as a resource that I need to tap to help their children. Therefore I use family therapy to help parents find more effective ways to help their children, and to address issues between family members.
I also have and continue to devote a significant portion of my practice to evaluating and treating children and adolescents with ADHD. My approach to ADHD involves a strong family component, in both treatment and evaluation
Working with Adults
I utilize a variety of interventions when working with adults. I will often use a Cognitive Behavioral approach to help individuals struggling with Anxiety Disorders. However, in other instances I may use a more traditional psychodynamic approach to help you better understand your motives and resolve internal conflicts. I am an active therapist, who provides feedback, offers suggestions, and challenges my clients to find ways to move forward in their lives.
Biographical Information
Dr. Katharine Grinnell-Noak has been a psychologist with the Centers for Family Change since l996. Prior to that, she worked in private practice in Wisconsin from 1991-1996.
Professional Education
Psy.D. in Clinical Psychology, Indiana State University
Contact
To reach Dr. Grinnell-Noak, call 630-586-0900  ext 11.