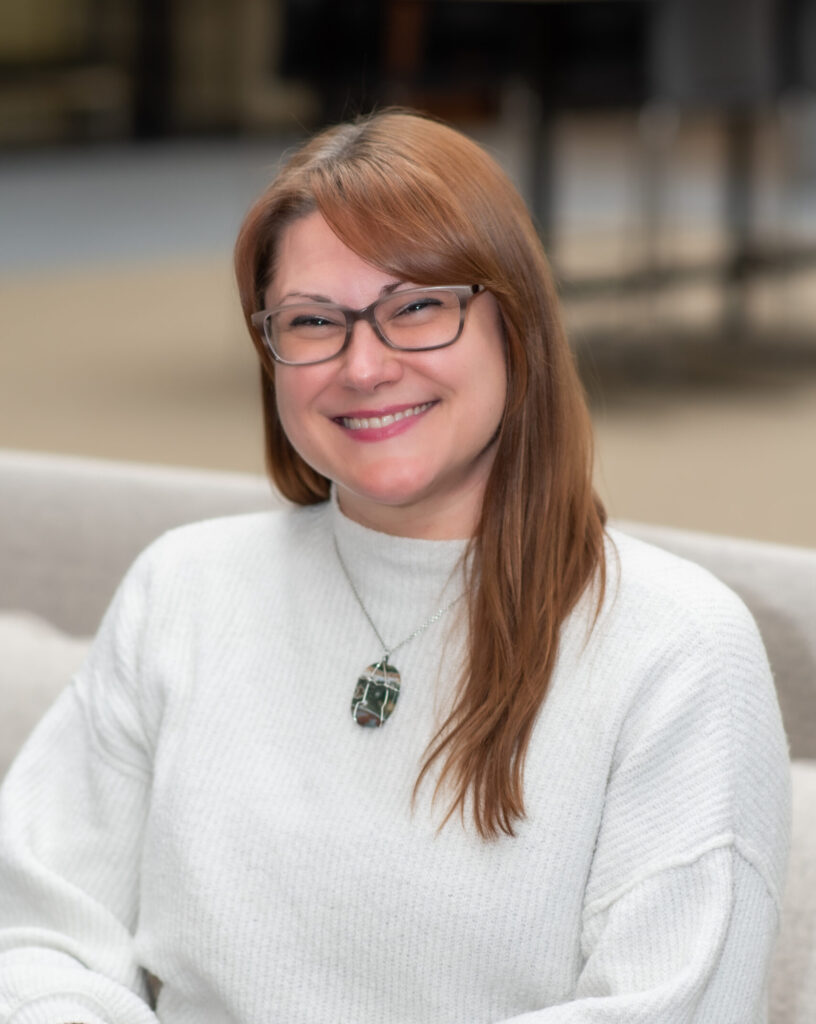 Professional Licensure:
At present (March 2022) I have completed all of the required education and work experience for licensure and will be submitting all of my materials to the state for review. At this time, I am able to see clients under the supervision of a licensed Centers for Family Change clinician.
Specializations:
• Anxiety
• Depression
• Grief & Loss
• Children with Behavioral Concerns
• Neurodiverse Children, Adolescents, & Adults
• Families with special needs
• Couples
My Approach to Therapy
I primarily utilize a person-centered model of therapy. This approach is one that allows you to drive the direction of treatment while allowing for supportive discussion around issues or events you raise. My goal is to help you better understand the challenges in your life and find ways to more effectively respond to and cope with these issues and events. I also find it important to build a strong therapeutic alliance with you, by listening with an open mind, and working to understand your perspective and feelings. I believe that it is especially important for you to experience therapy as non-judgmental and supportive, and as a place where you can work to become more accepting of yourself.
In my view, I can best facilitate your growth by asking questions, and working with you to help you process your emotions, thoughts and experiences. By asking questions and helping you reflect on your life I believe that therapy can help you identify sources of frustration in your life, and better understand the impact of traumas you have experienced. I will also focus with you on identifying and building on your strengths to help you make positive and lasting changes.
Working with Children & Adolescents
When working with children and adolescents my goal is to provide your child or teen a place where they can freely express their emotions, discuss their concerns, and learn to better manage stresses and challenges that are impacting them. With children I will utilize play therapy and art therapy to assist your child in expressing their emotions. I also draw on cognitive behavioral strategies to assist both children and teens in developing more adaptive coping skills. I include parents in therapy and seek your input and guidance in developing ways we can work together to assist your child/teen. I work with a wide range of concerns of childhood and adolescence. In addition, I have a strong background in working with neurodiverse teens and children.
Working with Families
Today's families face new and complex challenges. The last few years have been particularly stressful for many families. The Pandemic has been extremely disruptive and has all too frequently undermined families' abilities to maintain consistent structure and routines. Moreover, these stresses may hamper parents' abilities to work together. In addition, the proliferation of social media has posed new challenges for families. My role in family therapy is to assist family members in finding more effective ways to cope with these stresses, improve communication, and resolve conflicts. I work with a wide range of family concerns from parenting concerns to communication issues to divorce adjustment.
Working Adults & Couples
When I work with adults my focus is on helping you recognize that the problems and concerns you face do not define you as a person. I will work with you to try and separate yourself from (step back from) your problems in order to help you find more effective way to address, manage and resolve these challenges. My approach is non-judgmental and strength based. I will focus with you on decreasing negative and critical patterns of thinking and on identifying and utilizing your strengths more consistently. I recognize that as adults we can become stuck in negative patterns and may struggle to break out of these patterns, even when we are aware that we are "in a rut." I utilize this perspective extensively in my work with couples to reduce blame and to help you and your partner develop more positive and supportive ways of communicating and more effective ways of resolving and managing differences. My approach is also pragmatic. I will work with you to break down the challenges you face so that you can work to implement specific and attainable steps to resolve/address these issues.
Professional Education
Master's Degree in Marriage and Family Therapy – Adler School of Professional Psychology
Contact
To reach Reanin Stone, please call 630-586-0900 ext.15.