Deborah Sobiesczyzk, M.S.W., LCSW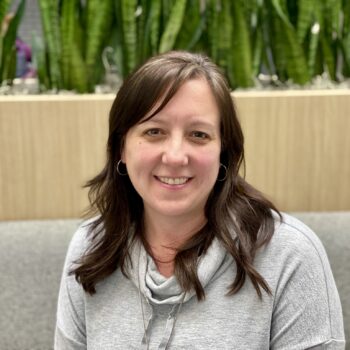 Professional Licensure:
Licensed Clinical Social Worker
Specializations:
• Grief & Loss Issues
• Coping with Chronic Illness
• Anxiety Disorders
• Depression & Mood Disorders (all ages)
• Children & Adolescents
• Women's Issues
My Philosophy/Approach to Therapy
My approach to therapy is based on the belief that people have the strength and resources to solve problems and get through the difficult times in their lives. Whether you are looking for a solution to a specific problem, or seeking to gain a greater understanding of yourself, your emotions and the choices you are making in your life my approach to therapy is based on the premise that everyone is able to take an active role in helping themselves and has the strengths to achieve their goals. Whether I am working with individuals, couples or families I strive to make sure that all of my clients feel respected, that their point of view is understood.
Working with Children and Adolescents
It is frustrating and frightening when your child or teenager encounters problems. I work with teens and children to help them develop greater self-control and self-confidence, and to overcome problems such as depression and anxiety. I work with families to solve problems with communication and discipline. I am particularly interested in helping girls successfully navigate the demands and challenges of adolescence and young adulthood.
Working with Survivors of Abuse
Traumatic events, particularly physical or sexual abuse, can affect us throughout our lives. Changes in our lives may rekindle feelings and memories of past abuse. I work with survivors of abuse to help you process the abuse you experienced and understand the impact of that abuse on your current behavior, relationships, and emotions. I focus on helping abuse survivors strengthen their sense of themselves, develop a greater sense of safety and competence, and learn to trust and value themselves more fully.
Biographical Information
I have 20 plus years of experience as a practicing therapist. I joined the Centers for Family Change in 2003 and prior to that worked for 6 years in community mental health and family service. In both settings, I worked with individuals and families to help them cope with and resolve a wide range of problems.
Professional Education
Masters degree in social work, Aurora University, 1997
Contact
To reach Deborah Sobiesczyzk, please call 630-586-0900 ext. 15.