Jennifer Paterakis, M.S., LCPC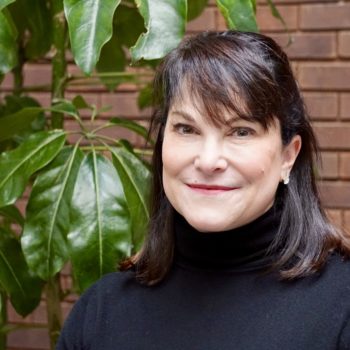 Professional Licensure:
Licensed Clinical Professional Counselor
Specializations:
• Relationship & Marital Issues
• Women's Issues
• Depression & Mood Disorders (all ages)
• Grief & Loss (all ages)
• Trauma & Posttraumatic Stress
• LGBT Concerns & Identity Issues
• Family issues & Family Therapy
My Approach to Therapy
People seek therapy for many different reasons.  Therefore, my approach will vary based upon your issues, needs, and goals.  I believe that a critical element in successful therapy is that we build a relationship of mutual trust, respect, and understanding. Included in this relationship is a clear agreement on the goals of therapy and the methods we will use to help you reach those goals. I believe that we all have the  strengths and abilities to bring about change in our lives.  I will work with you to identify your goals, identify and put in place solutions to meet those goals, and assist you in overcoming obstacles to your goals and staying on  focused on meeting your goals.
Working with Adults
I have over twenty years' experience working with adults.  I work with a wide range of concerns including: depression, anxiety, mood disorders, grief/loss, relationship stress, PTSD, parenting, LGBTQ concerns, and life transitions.  My style is open, responsive and non-judgmental.  I strive to provide a safe place where you can explore your thoughts and feelings. I draw on a number of different therapeutic approaches/methods to help support the changes you want to make.
Working with Adolescents
The teenage years are often a time of upheaval and transition. I work with adolescents who are struggling with social pressures, conflicts with parents, school related issues, relationship issues, sexuality and identity concerns, LGBTQ concerns, self-esteem, conflicts with parents, and difficulties negotiating the transition to adulthood.  I provided adolescents with a safe and non-judgmental   space in which they can reflect on their choices and actions, explore and understand their often conflicting feelings, learn to make healthier choices, think more realistically about their future, and take greater responsibility for themselves. I seek to involve parents in the therapy process to support the changes their teens are making.
Professional Education
Narrative Therapy 2 Year Certification, Evanston Family Therapy Center, Evanston, IL 2000
Family Systems 2 Year Certification, Chicago Center for Family Health, Chicago, IL 1998
M.S. Counseling Psychology, Illinois Benedictine University, Lisle, IL 1993
B.S. Psychology, Purdue University, West Lafayette, IN 1987
Contact
To reach Jennifer Paterakis, please call 630-586-0900  ext. 25.