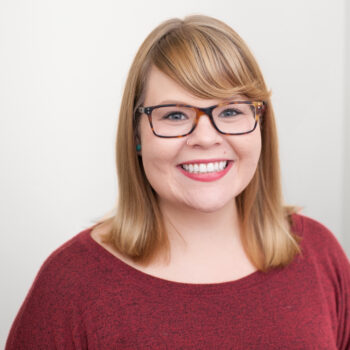 Professional Licensure:
National Certified Counselor (NCC)
Licensed Professional Counselor (LPC)*
• At present I have completed all of the required education and work experience for licensure and have submitted all of my materials to the state for review. I expect to receive my official license in the Fall of 2021. At this time, I am able to see clients under the supervision of a licensed Centers for Family Change clinician.
Specializations:
• Depression & Mood Disorders (all ages)
• Problems of Children & Adolescents
• Women's Issues
• Career Counseling
• Anxiety Disorders (all ages)
• Grief & Loss
My Approach to Therapy
"I'm not perfect… but I'm enough" is a perfect summary made by Carl Rogers. We tend to box ourselves into limited possibilities or live a life that doesn't align with our values which can lead to guilt, shame, worrying about the future, and/or fixating on the past. I will work with you to help you figure out how you can live a life that offers you more fulfillment and a greater sense of well-being.  I will also work with you to learn skills to help you unhook yourself from negative thoughts and increase your focus on the present.  My approach to therapy draws from Acceptance and Commitment Therapy (ACT) and Cognitive Behavioral Therapy (CBT).  However, I will collaborate with you to develop an approach to therapy that best fits your needs.
Children and Adolescents
In my work with children and teens I strive to create an environment where children and teens feel safe to share their concerns. I work with a wide range of problems of childhood and adolescence including depression, anxiety, ADHD and difficulties with self-regulation, school related difficulties, and self-esteem. When working with children I will utilize Cognitive Behavioral strategies as well as techniques drawn from Thera-play, art therapy, and sand tray work. When working with teens I use traditional talk therapy, particularly Cognitive Behavioral Therapy.  However, I will also draw on narrative, art, and music therapies to help adolescents express their concerns. I strive to incorporate parents in the therapy process and make sure to take into account parental concerns and goals.
Adults
In working with adults, I recognize that you are the expert on your own life.  Therefore, I will work with you to draw on strengths and skills that you already possess, but may have lost sight of, to help you more effectively address your concerns.  My focus is to help you develop and more effectively utilize skills that increase your emotional well-being.  I also strive to create a space where you can openly and safely discuss your concerns.
I work with a wide range of adult issues including:  difficulties setting boundaries with others; low self-esteem and self-doubt; complex family stresses and dynamics including the challenges of having aging parents, and recent separations or breakups; grief and loss; chronic health issues; and depression and anxiety.
I also provide career counseling for all stages in life. I work with individuals and couples who are thinking about making a career change, are having difficulties selecting a career path to pursue, are stressed from being unemployed or underemployed, or are considering entrepreneurship. My focus on career issues also explores how other issues in your life may be intertwined with concerns about your career.
Professional Education
Master of Arts in Clinical Mental Health Counseling, Governors State University (2021)
Bachelor of Science in Marketing, Elmhurst College (2009)
Contact
To contact Maureen Fogarty, call 630-586-0900 ext. 15.