Martha Cook, M.S.W., LCSW, LMFT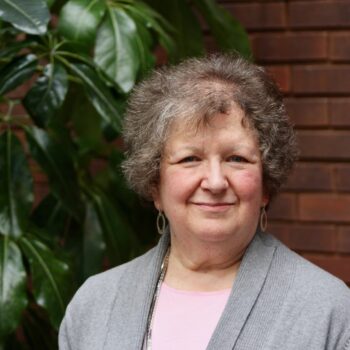 Professional Licensure:
Licensed Clinical Social Worker
Licensed Marriage & Family Therapist
Specializations:
• Adult Survivors of Child Abuse
• Compulsive Behavior
• Depression & Anxiety Disorders
• Grief & Loss
• Women's Issues
• Marital & Family Therapy
• Separation Anxiety
Problems of Childhood and Adolescence: Family Concerns
When I work with problems of children and adolescents, both the children and parents are involved in treatment. My approach is to help parents find more effective ways to parent/assist their children, and to work with children and adolescents on developing better self-control and a greater sense of responsibility. I work with a wide range of problems: ADHD, depression and anxiety, and oppositional behavior. I have a particular interest in working with children who struggling with separation and with young adults who are having difficulty making the transition to adulthood.
Marriage and Relationship Problems: Adult Concerns
As a licensed marriage and family therapist I approach relationship problems by looking at how couples can get stuck in negative and destructive patterns of interaction. I work with couples to stop excessive arguing, improve communication, and find more effective ways to work together and solve problems. I also work individually with adults regarding a wide range of concerns: issues of grief and loss, compulsive behavior (over eating and over spending), anxiety and depression.
My Approach to Therapy/My Background
Therapy needs to help you solve problems and find more effective ways to manage the stresses in your life. While my approach to therapy is practical I also work with my clients to examine their lives (thoughts and feelings), identify ways that they may be preventing themselves from making changes, and find ways to resolve conflicts and become more comfortable with themselves. I systematically seek feedback from my clients on the progress of therapy and to ensure the effectiveness of our work together.
Biographical Information
I have been with Centers for Family Change since 1994 and have 30 years of experience working with children, adolescents, adults, families and couples. I have extensive training in marriage and family therapy, and I am an approved Clinical Supervisor, of the American Association of Marriage and Family Therapists.
Professional Education
Masters in Social Work, Loyola University, Chicago, (1978)
Contact
To reach Martha Cook, please call 630-586-0900 ext.12.