Brad Wolcott, M.S.W., LCSW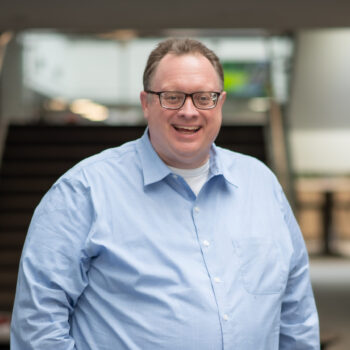 Professional Licensure:
Licensed Clinical Social Worker
Specializations:
• School Related Concerns
• Problems of Adolescence
• ADHD (all ages)
• Autism Spectrum Disorder
• Anxiety & Depression
• Relationship Concerns
• Family Issues
My Approach to Therapy
My approach to therapy emphasizes forging a strong connection.  I believe that I can be most helpful to you if we establish a strong working relationship and you experience therapy as a safe place where you can openly discuss your concerns, fears and goals.  I emphasize a strengths-based focus in my work.  I will work with you to identify and build on your strengths. I will also work with you to help you identifying obstacles to the changes you want to make, and how you can work to overcome these challenges.
My treatment approach draws primarily on psychodynamic model.  I want to help you understand yourself and explore how you may be holding yourself back.  However, my approach is flexible. When appropriate I draw from family systems, cognitive behavioral therapy, and dialectical behavior therapy models.
Problems I work with: Children & Adolescents
I work with a broad range of problems of childhood and adolescence. Having worked as a school social worker I have a particular interest and expertise in working with children and teens who are struggling with school.  I focus with children and teens to address difficulties with work completion and academic achievement, social adjustment and issues with peers/friends, and behavioral concerns. I strive to help parents and schools develop more effective partnerships to assist children.  I also work with teens and children struggling with issues such as depression, anxiety, sexual identity and family issues.  In addition, I have specific experience in working Autism Spectrum Disorder and ADHD.  In my work with children and teens I will consult with you, as parents, to be sure to understand your perspective.  I frequently enlist parents in working to find ways that you can better assist your child or teen.
Problems I work with: Adult Concerns
My focus with adults is broad.  I work with issues ranging from personal growth to coping with life transitions, to relationship concerns, to family issues. In working with adults struggling with anxiety and depression, I draw on Cognitive Behavioral therapy to help you find relief from the distress you are experiencing. I will also focus with you on understanding how current stresses and past events may have affected you, and how you can work through the impact of past traumas and stresses.  Finally, I have a strong interest in working with members of the clergy and first responders.  The unique challenges faced by individuals in these fields is an area of particular interest.
Biographical Information
I am a Licensed Clinical Social Worker who has over 30 years of experience working with children, adolescents, and adults in a variety of settings. I have extensive experience working with adolescents and their families in the public schools and the juvenile justice system. I have also had experience working with adults in a medical setting, and an in-patient psychiatric unit.
Professional Education
Master of Science in Education Leadership – Northeastern Illinois University – 2005
Master of Social Work – Loyola University of Chicago – School of Social Work – 1998
Bachelor of Arts – University of Notre Dame – 1991