Carol Wahlstrom, M.S., RN, LCPC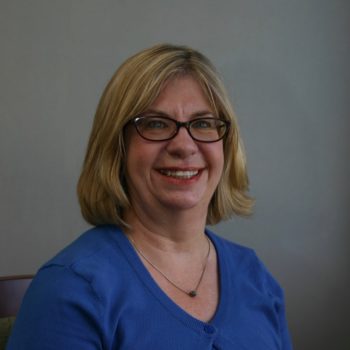 Professional Licensure:
Licensed Clinical Professional Counselor
Licensed Nurse
Specializations:
• Problems of Childhood & Adolescence
• Family Therapy
• Depression (all ages)
• Survivors of Abuse
• Family Communication Problems
Locations & Hours:
Naperville: Mondays, Wednesdays, & Thursdays
Managing Chronic Illness
Accepting and understanding one's illness, taking an active informed approach to disease management, and working to maximize one's life while living with a chronic illness are all areas that I focus on in my work. My background as nurse helps me understand the medical issues you face while my experience as a therapist enables me to help you work through the emotional impact of chronic illness.
Coping with Grief and Loss
While grieving is a normal reaction to loss, there are times when grief becomes overwhelming. In these instances, I work to help you resolve your grief, acknowledge and accept the loss you have faced, while finding ways to move on with your life.
Other Areas of Expertise: Problems of Children & Adolescents, Women's Issues, Anxiety & Depression
I work with adults to help them better understand the sources of their depression and anxiety, and find more effective ways to cope with the stresses in their lives. I strive to help children and adolescents develop more effective ways of coping, while also working with parents on ways they can better help their child or adolescent. Finally, I provide a safe place for women to examine their roles in the workplace and society.
My Approach to Therapy
When you come to see me I hope to create a supportive atmosphere where you will feel comfortable but also challenged to explore yourself and your current life issues. Together we can help you find ways to reduce your emotional distress, develop new strategies to solve your problems, and gain an increased understanding of yourself and the challenges you face in your life.
Biographical Information
Carol Wahlstrom is a licensed clinical professional counselor and a licensed nurse. Ms. Wahlstrom has many years of experience practicing as a nurse and a therapist. She has worked in private practice, community mental health, community nursing, hospital and academic settings.
Professional Education
M.S., Psychiatric Nursing & Community Mental Health, University of Illinois at Chicago
Contact
To reach Ms. Wahlstrom, call 630-586-0900 and leave a message at ext. 24.