Mary Sosalla, M.A., LCPC, RPT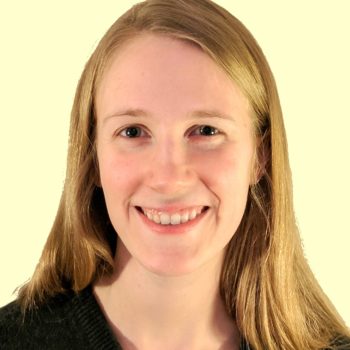 Professional Licensure:
Licensed Clinical Professional Counselor
Specializations:
• Problems of Children, Adolescents and Adults
• Depression and Mood Disorders
• Anxiety Disorder
• Play Therapy
• Autplay Therapy- Autism and other neurodevelopmental disorders
• Trauma-Focused Treatment
• Self-esteem
• School related problems
Locations & Hours:
Chicago (Downtown): Fridays
Oakbrook: Mondays, Tuesdays, Wednesdays, & Thursdays
My Approach to Therapy
I take a strength based approach to therapy. I work closely with my clients to establish clear treatment goals. I work with my clients to monitor their progress based on their feedback.  While my approach draws heavily on Play therapy and Cognitive-Behavioral therapy, However, I also have experience using various therapeutic approaches. I work closely with my clients to determine a therapeutic approach that is the best fit for the client. It is also important to me to create a positive and comfortable environment where clients can express themselves without fear of judgment.
Play Therapy for Children and Adolescents
Children often don't develop the language skills needed to express their feeling until around age 12.  Therefore, children who are struggling with a problem will often act out their feelings through their play and other behaviors.  Play therapy uses play as a form of communication allowing children to naturally express their feelings.   I expected to be fully certificate in Play Therapy by March 2019.  Play therapy can be an effective treatment for children dealing with anger, grief, divorce, crisis, trauma, anxiety, depression, ADHD, social development, problems at school and other concerns.
Children and Adolescents with Special Needs
AutPlay Therapy is a play and behavioral therapy approach for individuals affected by autism and other neurodevelopental disorders.  I work with children and their family members to increase emotional regulation, improve social skills and functioning, improve relationship development and reduce anxiety levels.
Adults
In my work with adults, I focus on helping my clients navigate life changes and daily stressors such as, divorce, infidelity and family and workplace stress. I work with adults to address issues such as depression, anxiety, trauma, grief and loss, relationship difficulties, identity issues and self-esteem concerns.  I will work with you to help develop more effective coping skills and to ensure that counseling is meeting your needs.
Professional Education
Bachelor of Art in Psychology, University of Milwaukee Wisconsin (2012)
Master of Art in Clinical Mental Health Counseling, Lewis University (2014)
Contact
To reach Mary Sosalla, call 630-586-0900 and leave a message at ext. 31.