Karima Shabana, M.A., LCSW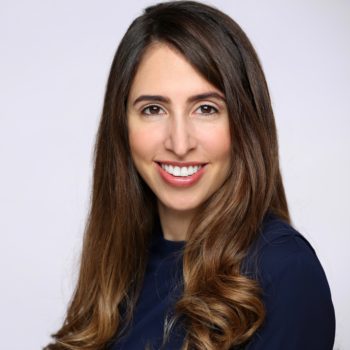 Professional Licensure:
Licensed Clinical Social Worker
Specializations:
• Women's Issues
• Cultural & Ethnic Diversity
• Anxiety Disorders & Depressive Disorders (all ages)
• ADHD (all ages)
• Couples & Family Therapy
• Cognitive Behavioral & Dialetical Behavioral Therapies
Locations & Hours:
Chicago (Downtown): Wednesdays
My Approach to Therapy
My approach to therapy draws heavily on Cognitive Behavioral and Dialetical Behavioral Therapy. These approaches focus on helping you find more effective ways to manage your thoughts and emotions, as well as focusing on helping you develop more effective ways to cope with the stresses and pressures that you face as part of your daily life. My approach to therapy is collaborative. I work with all my clients to clarify individualized goals for therapy and to develop a plan on how to best work together. While I draw heavily on CBT and DBT, I utilize a variety of approaches and techniques and will work with you to identify what approach to therapy best meets your needs.
Women's Issues
In my work with women I place a special emphasis on helping you find balance in your life while also working to help you reduce symptoms such as anxiety, self-doubt, and guilt. I have a particular interest in aiding women in gaining self-acceptance and self-assurance as you face choices in your professional, personal and family life.
Young Adulthood
The transition to adulthood is an exciting but at times stressful period of life. Young adults face pressure to clarify career choices and relationship issues while working to mange all of the responsibilities that part of adult life. Young adults also face the challenge of negotiating a new relationship with their parents and families as they move to and achieve independence. I am interested in helping my young adult clients build on their strengths as they face the challenges of moving into adult life.
Identity Issues: Cultural and Ethnic Diversity
We live in an increasingly diverse society. As a result, there may be times that we struggle to define who we are and where we fit it. These challenges can involve ethnic and cultural identity as well as issues of sexual orientation, and even questions of who I am as a person. I am well aware that people of diverse background can face a variety of challenges, ranging from from unequal treatment to subtle slights and invalidation from others. These experiences can cause psychological reactions such as depression, anxiety, tension, irritability, frustration, and hopelessness. Therapy can provide support and strengthen self-acceptance and resilience. I have a particular interest in working to help people examine these issues and develop a clearer sense of who they are and a greater confidence in their identity.
Children, Adolescents and Families
Having worked as a school social worker earlier in my career I gained valuable experience and exposure to the special needs population. My experience includes working with children affected by autism and other neurodevelopmental disorders. I also work with a wide array of problems of children and adolescents including ADHD, anxiety, depression and self-esteem concerns. My focus in my work with children and adolescents, and their families is to help children and teens learn to better manage/regulate/control their emotions, to help children and teens improve social and coping skills, and to assist families in reducing conflict and improving communication with their children and teens.
Professional Education
Master of Art in Social Work (2012), University of Chicago
Contact
To reach Ms. Shabana, call 630-586-0900 and leave a message at ext. 27.